Musical instruments
I like making a bit of music in my spare time, mostly Egerländer und Böhmische blasmusik. My main instrument is the trumpet, but occasionally I fill in the drums when necessary.
Hub van Laar B2 (2010)
Bought this fine piece of engineering in 2010 from the best trumpet builder around and a then incresingly popular trumpet builder Hub van Laar. This trumpet is pretty forgiving in my lack of practicing although I'll probably never be a fantastic trumpet player.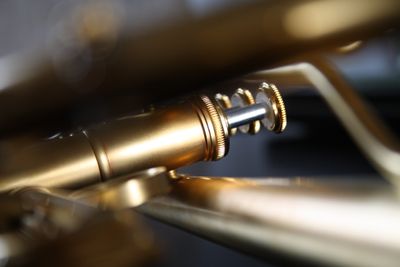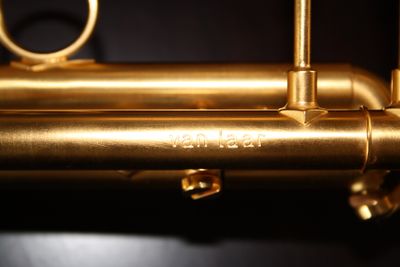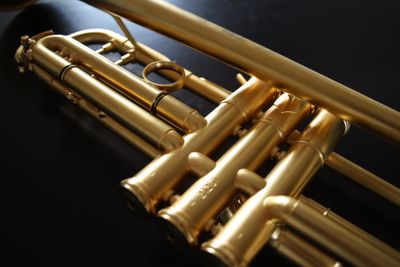 Custom Pearl drum kit (2021)
Several excellent souding components make up this tiny kit that I use for playing in small-sized Egerländer groups. It is a tiny set and it's only goal is to complement the brass players. The drums have no other role than to keep the band in sync and for some effects here and there.
Buying a complete set seemed a waste, because I'd have to throw away several toms and cymbals, so I chose all my components separately. I'm pretty picky about the sound of this setup anyway, so a standard kit wouldn't have cut it anyway.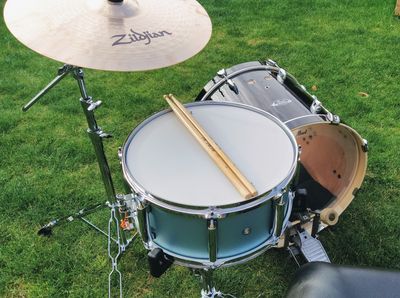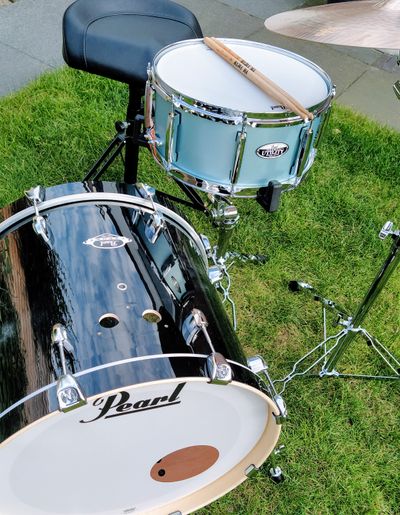 Snare drum

The centerpiece of this kit is a Pearl MUS1465M/208 Modern Utility Snare Drum. It's a 14" × 6.5" Modern Utility Ply Maple snare drum that sounds pretty low and dry so it stays discretely below all the other players.

Bass drum

Small in size, big in sound: Pearl EXX2016B/C Export 20" × 16". A small drum that packs a punch with the Remo Powerstroke© 3 coated on the batter head (head not in picture). Tuned low with a soft beater on the pedal to not scare away the tuba player.

Cymbal

The Zildjian 17" Family Crash takes care of perhaps the most difficult part of this setup.

Most drummers in this genre use only a single cymbal. The difficult part is that it functions both as a crash cymbal as well as weird kind of ride cymbal. Another complicating factor is that cymbals cannot be tuned like drums, so it's challenging to pick a good one. After a few practice rounds I'm fairly confident that this one can get the job done.

Sticks

Vic Virth 5A. Because they feel good.

Hardware

The snare drum sits on a Pearl S-930 stand; the cymbal sits on a Pearl BC-830 boom stand. My bottom is on a K&M drum throne, directly connecting me to an ancient unmarked Premier bass pedal.